Dr. Drew's Alleged Stalker Targeted Radio Station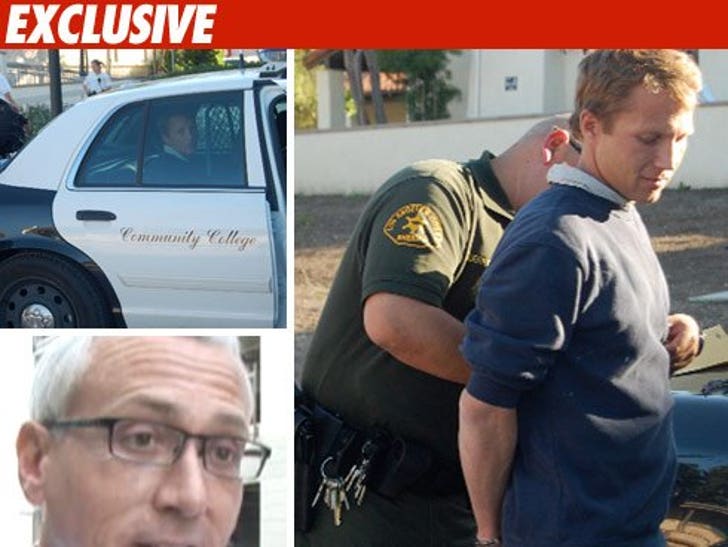 Dr. Drew Pinsky is not the only one targeted by his alleged stalker. We're told the personalities at the radio station where Dr. Drew works were also allegedly harassed ... this according to sources who spoke with TMZ.
We're told Charles Pearson -- who was arrested yesterday in L.A. and booked on felony stalking -- has been sending emails to the flagship stars of KROQ, Kevin and Bean. We're told Pearson felt KROQ -- which runs Dr. Drew's show "Loveline" -- implanted a chip in his body and used the chip to speak with him.
KROQ employees learned of the arrest when TMZ broke the story last night.
As for Pearson, we're told he was arrested in the library at Pierce College in Woodland Hills, CA.