Drew's Alleged Stalker Threatened Ex-GF's Life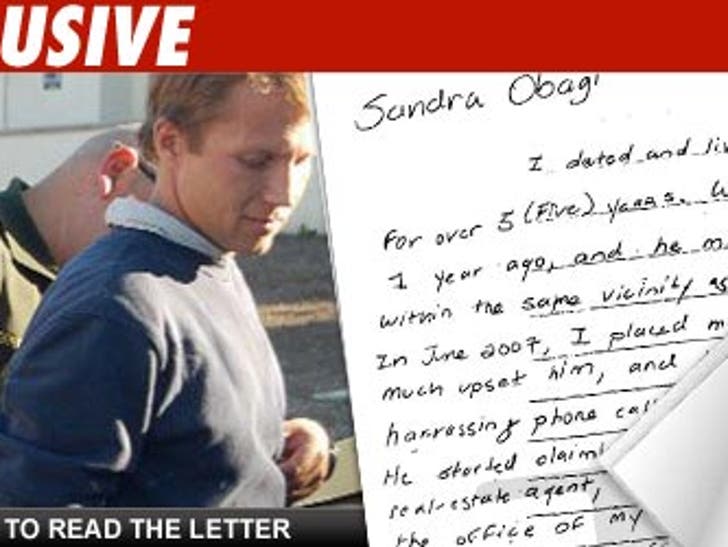 The ex-girlfriend of Dr. Drew Pinsky's alleged stalker obtained a restraining order against the guy in 2007 -- and in the docs, she claims he threatened her life by saying, "I have guns and I'm not afraid to use them."
In the documents, filed in L.A County Superior Court, Sandra Obagi says she dated and lived with Charles Pearson for over five years.
Obagi claims Charles went off the deep end around the time they broke up in 2005, and started making harassing phone calls to her, her family and her coworkers. In the docs, Obagi says Charles' mother told her that her son's "mental state is quickly deteriorating."
Obagi also claims Charles "made obscene & outrageous threats and claims directed at my family, and wants my family to 'get me in order' or he will 'take care of everyone.'"
TMZ spoke with Obagi, who said Charles started hearing and seeing things during the last six months of their relationship -- and that he believed Dr. Drew and the FBI were tracking him.
In the docs, it says Charles is supposed to stay 300 yards away from Obagi and her family until 2012.