Crime Museum Makes a Move for O.J.'s Killer Suit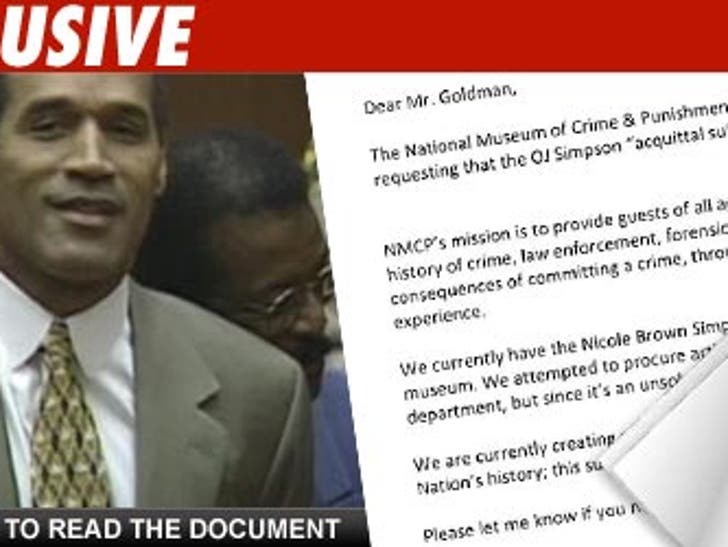 The National Museum of Crime & Punishment has officially taken a step to acquire O.J. Simpson's famous "acquittal suit" -- but the museum has a long way to go before it can bag the killer's uniform of injustice.
In a letter addressed to Fred Goldman, the museum's Chief Operating Officer Janine Vaccarello requests that O.J.'s suit be donated to the NMCP ... the suit the Smithsonian Institution turned down yesterday.
But it's gonna take a lot more than Fred's okay to donate the suit to the NMCP. Fred's attorney, David Cook, tells TMZ a unanimous decision has to be made between Fred, O.J. and Mike Gilbert -- the guy who owns the suit -- before the suit can be donated.