Sean Penn -- Close Encounter at Academy Awards
Sean Penn
Close Encounter
At Academy Awards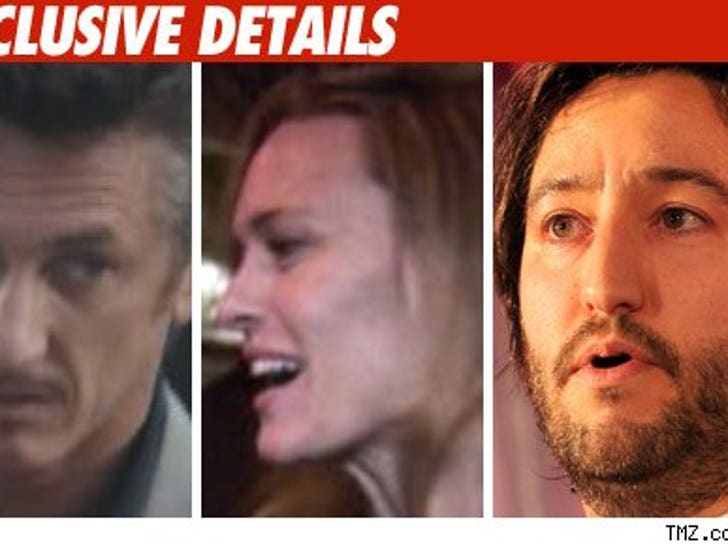 There are reports swirling that Sean Penn had a confrontation last night with "The Hurt Locker" producer Greg Shapiro -- who happens to be the current BF of Sean's estranged ex Robin Wright. We've been making calls and here's what we know ...
First, reports that Sean was kicked out of the Governors Ball are not true because Sean was never there in the first place -- by his own choice. We've also confirmed Sean was not banned from the ball.
But Sean and Greg were in the same room with each other at one point in the night -- as reported by E!'s Marc Malkin -- and it was all because of Sandra Bullock.
After Sean presented the Best Actress award to Sandra, both presenter and winner are supposed to go to an elevator which takes them near the press room. We're told Sandra lingered around backstage for a little while -- so Sean went to the elevator by himself.
After Sean emerged from the elevator and was waiting around for Sandra, a group of people from "The Hurt Locker" came up in the elevator right after the Best Picture announcement -- Greg Shapiro was in that group.
We're told Sean was nearby when Greg got off the elevator -- but we spoke to several people who say there was no fight. One insider tells us, "I didn't see it happen ... something could've happened, but if it did, it was minor and only lasted a second."