Big Ben's Teammate: I Saw Nothing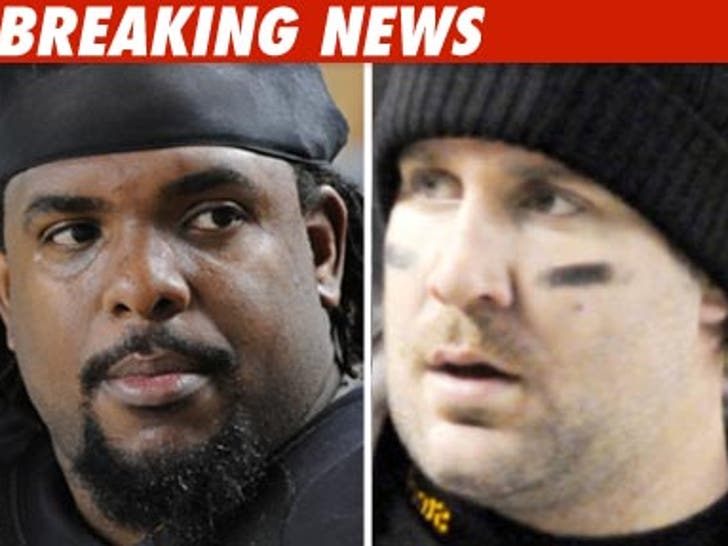 Ben Roethlisberger's Pittsburgh Steelers teammate Willie Colon -- a member of the infamous birthday entourage -- claims he didn't see anything on the night of the alleged sexual assault ... because he was too busy dancing.
Colon's agent told the Associated Press that Colon had "no knowledge of the incident" until he was questioned by cops on his way out of the Capital City nightclub on March 5th.
The agent claims Colon was busy on the dance floor and not anywhere close to Big Ben during the time the alleged assault was going down in a club bathroom.
FYI -- Colon plays on the offensive line for the Steelers ... his job is to protect the quarterback.