Jesse James Alleged Mistress -- Honor Student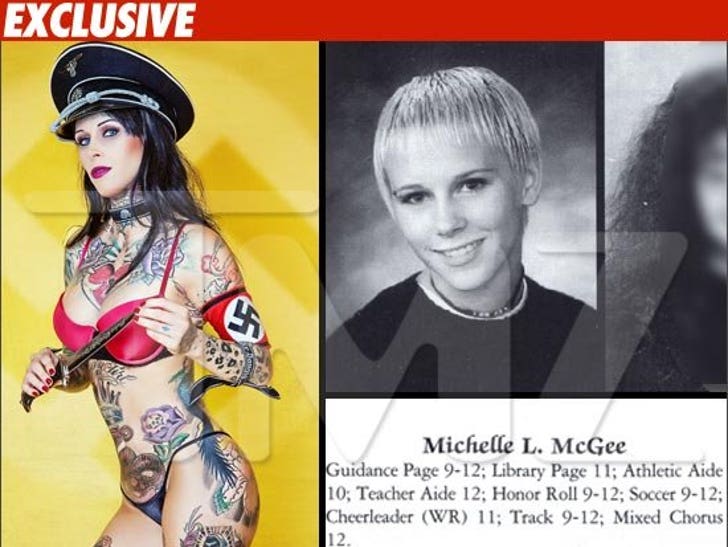 Just because Michelle McGee -- the woman Jesse James allegedly cheated on Sandra Bullock with -- is covered in tattoos and occasionally likes to dress up as a naughty Nazi, it doesn't mean she isn't smart too.
Turns out McGee made the honor roll all four years of at Eastlake North High School in Ohio. According to her yearbook, she ran track, played soccer and was even a cheerleader.
You can't always judge a book by its tatted up cover.