Avril & Deryck: A Couple That Bleeds Together ...
Avril & Deryck:
A Couple That
Bleeds Together ...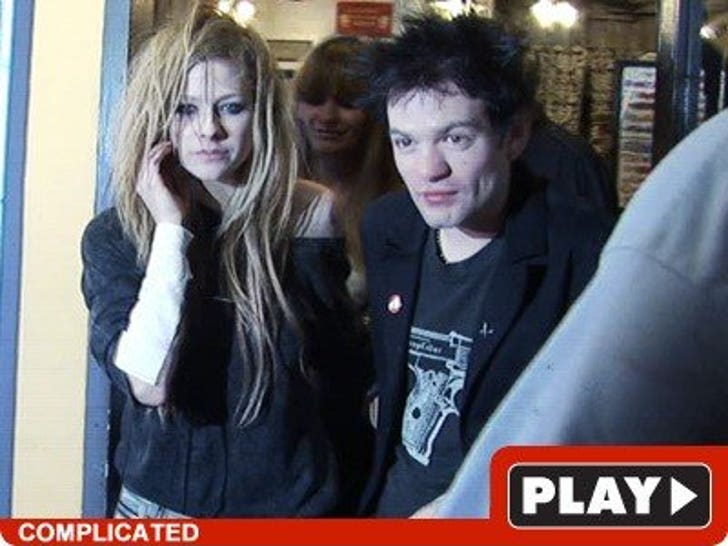 Avril Lavigne and Deryck Whibley had a painful reunion last night -- as the once thought-to-be-divorcing couple hit an L.A. tattoo shop together and both emerged with bandages on their forearms!
Before the body art incident, the two hit up Madeo and Chateau Marmont together where they both seemed a bit tipsy to say the least.
It was around 1:00 AM this morning that they finally hit the tat shop -- the same tat shop where Deryck was seen making out with another girl at after he and Avril split last year.
No word on what designs they had stitched in to their limbs -- we're guessing they match.