Sandra Bullock's IMDb Profile Says 'Separated'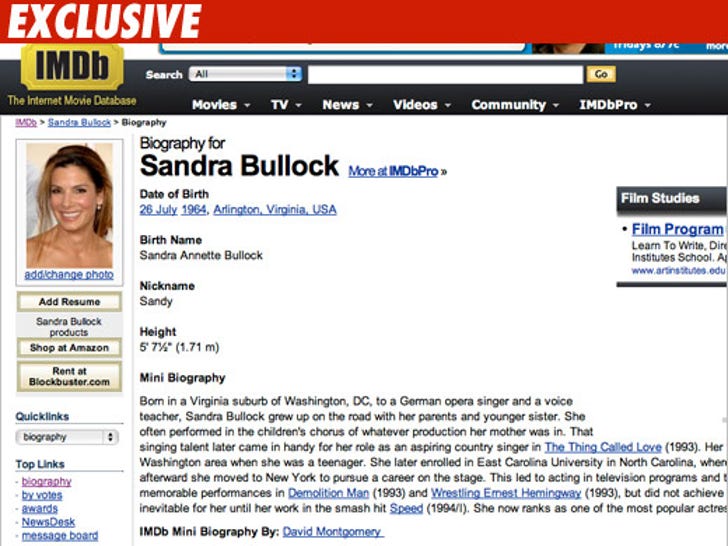 IMDb -- the Internet movie database -- now has Sandra Bullock's marital status listed as "separated" but Sandra's rep says they never authorized the change.
An IMDb employee tells TMZ, in order to change the marital status on someone's profile, the change must be approved internally by IMDb.
We do not know who submitted the change.
Bullock's rep says, "This was never authorized by anyone related to her."
BTW, on Jesse James' IMDb page, his marital status is unchanged.