Porn Again -- 'Bombshell' Suddenly Anti-Smut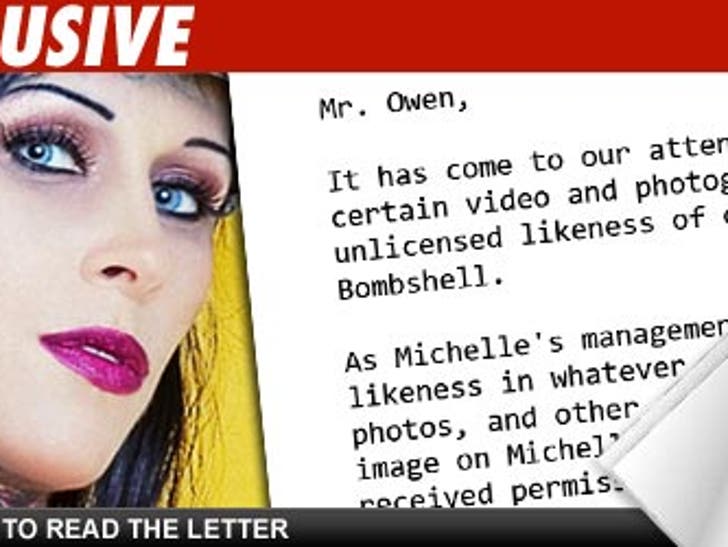 Jesse James' alleged mistress has suddenly become camera shy -- because she just made a legal move to block the release of a XXX video starring the Bombshell herself.
TMZ has obtained a cease and desist letter Michelle McGee's manager fired off to ShockMansion.com. The website used McGee for some raunchy video shoots.
In the letter, McGee's manager demands that all videos, photos, or "graphic representations" of McGee not be posted on the website or sold for republication.
McGee's manager is threatening legal action if the videos get out.