The Situation -- Daintiest Pitching Motion Ever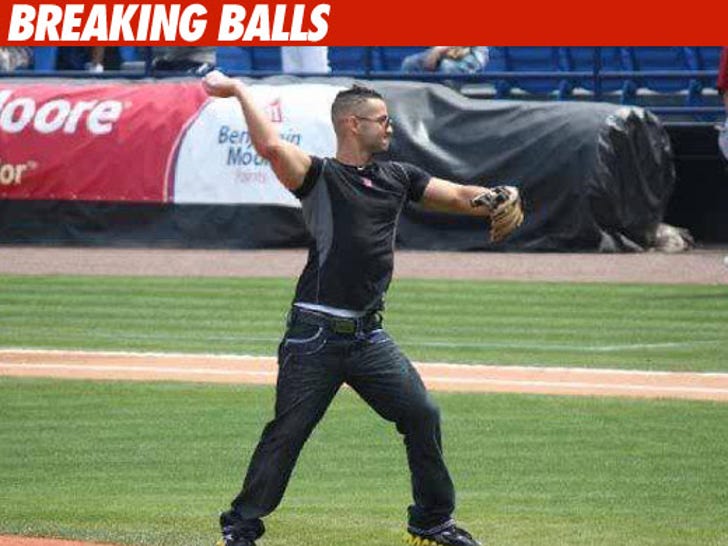 Mike "The Situation" Sorrentino got to lob out the ceremonial first pitch at a NY Mets spring training game in Florida yesterday -- but just like his wrist ... the ball fell a bit limp.
We're told the "Jersey Shore" star "bounced" the pitch -- but at least he owned up to it on his Twitter page saying, "Awesome experience meeting all the mets n David WRight - My throw game will admit was a lil off lol."
GTL -- Get. Throwing. Lessons.