UFC Replaces Thiago Alves on Fight Card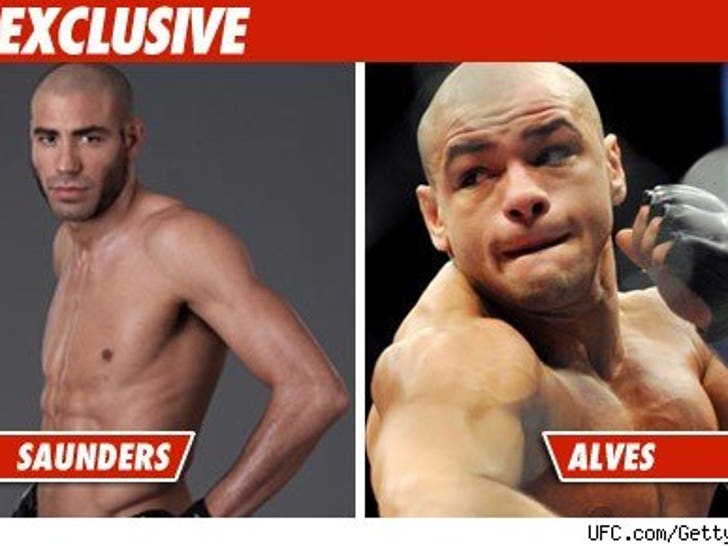 A fan favorite on "The Ultimate Fighter" has stepped up to take the spot of UFC fighter Thiago Alves' spot in UFC 111.
The man getting into the Octagon is "Ultimate Fighter" contestant Ben Saunders -- a brown belt in Brazilian jiu-jitsu.
UFC guru Dana White tells TMZ Saunders called him and asked for the fight, after Alves was benched because of an irregular CAT Scan, as TMZ first reported.
White tells us if Saunders wins against Fitch, he'll get a title shot with Georges St-Pierre.
Saunders was scheduled to fight Jake Ellenberger on Saturday but now Jake is the odd man out. White tells us he'll pay Jake his fee and schedule another fight later.