Wounded David Beckham Returns to Soccer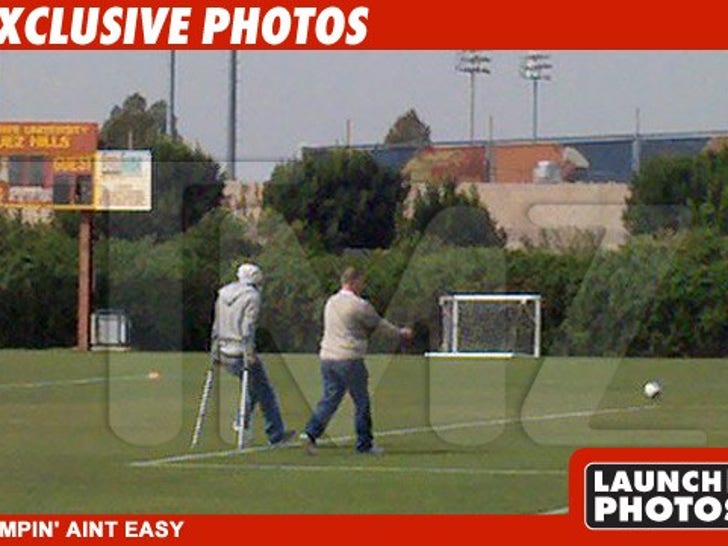 11 days after blowing out his Achilles' tendon, David Beckham returned to the soccer field Wednesday to get a little workout with his Major League Soccer team. There was just one minor problem: He still can't walk.
With crutches on both arms, Beckham limped around to observe the L.A. Galaxy run through drills in Carson, California.
Beckham underwent surgery to repair the tendon the day after he tore it, but he'll still miss his chance to play in the upcoming World Cup tournament.