Jesse James Alleged Mistress -- Boxes for Boobs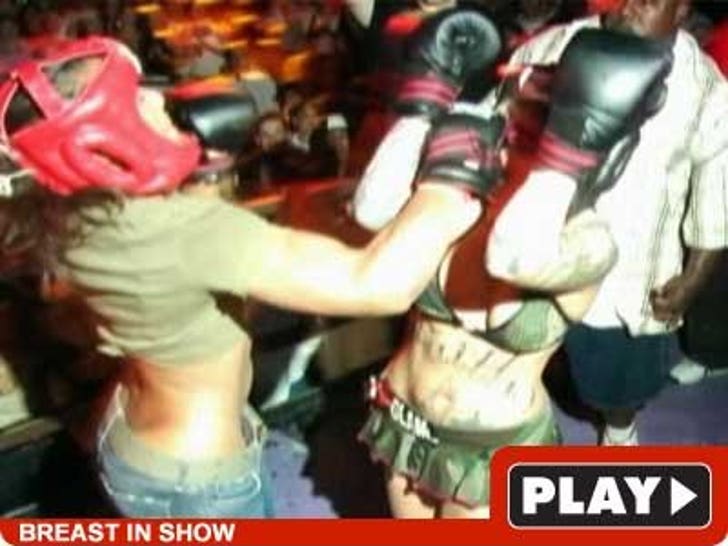 Add this to the list of things Jesse James' alleged mistress Melissa Smith would do that wife Sandra Bullock wouldn't: Enter a boxing tournament for free breasts.
Smith participated in something called the Pimpit.com "Boxing for Boobs" event back in 2007. She lost in the second round.
Sandy would have at least made the semifinals.