Elementary School 'Scarface' -- It Ain't Real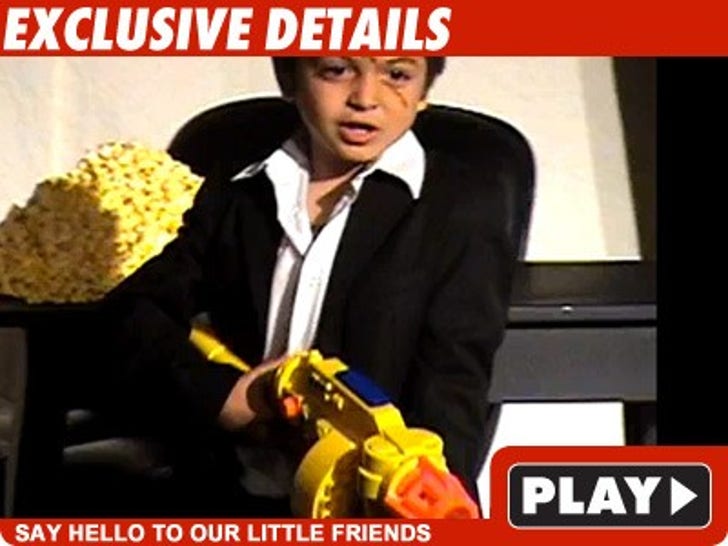 That hysterical (or horrifying) version of "Scarface" making the rounds with grade school kids playing all the parts and spewing the f-word..."fudge" -- yeah, it's not an actual school play.
Instead, it's the work of director Marc Klasfeld and Rockhard Films who did the videos for Lady Gaga's "Pokerface" and Adam Lambert's "For Your Entertainment." It was produced in L.A. within the last few weeks and the audience members were a mix of cast family members, colleagues and friends.
As for Lil' Tony and his co-stars, they were selected through a casting agent known for finding child actor look-alikes for adult stars.
The fake scar was a nice touch.