Tiger & George Lopez -- Locker Room Standoff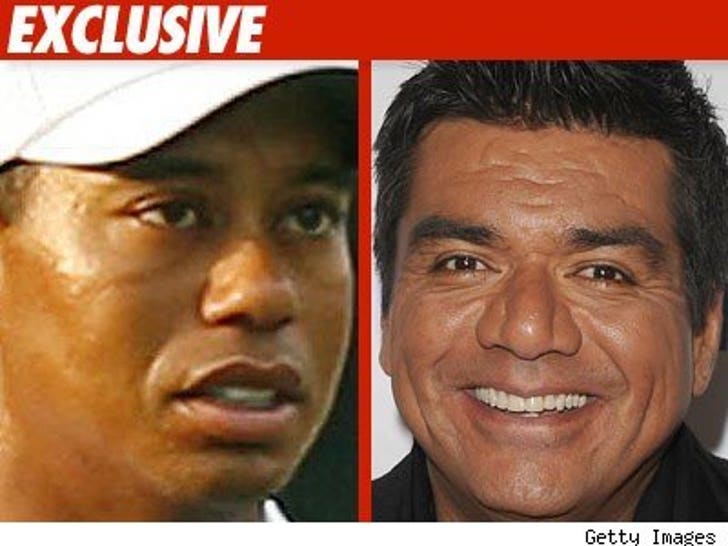 George Lopez just came face-to-face with the man in the center of his late night comedy crosshairs -- Tiger Woods -- but TMZ has learned the confrontation was surprisingly pleasant.
The encounter took place yesterday in the Champions Locker Room at Augusta ... where Tiger is prepping for the Masters golf tourney.
Lopez -- who was a guest of 2003 champ Mike Weir -- was just hangin' in the locker room when Tiger and his hitting coach Hank Haney strolled right in.
We're told Tiger and Lopez walked up to each other and exchanged hellos -- even shaking hands -- with Tiger seeming to look past some of the shots George has made at his expense on "Lopez Tonight."
All's fair in love ... and comedy.

Hilarious George Lopez Clips ...