'Dancing' Judge -- Kate Gosselin Is 'Crap'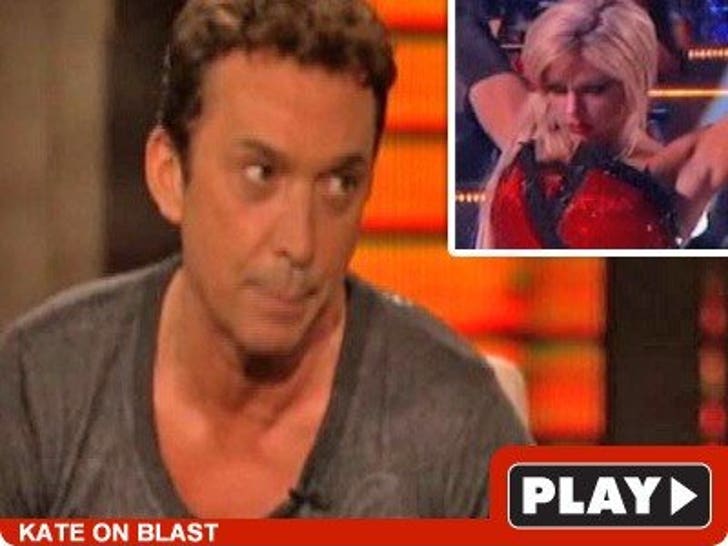 "Dancing with the Stars" judge Bruno Tonioli just unloaded on Kate Gosselin, calling her ballroom skills "dreadful," "a catastrophe" and "crap" ... but added it's all "in a good way."
It all went down on "Lopez Tonight" where the judge also compared Kate to one of the most feared disasters of all time.

Gotta respect the honesty.