Tiger Woods Aerial Assault -- More on the Way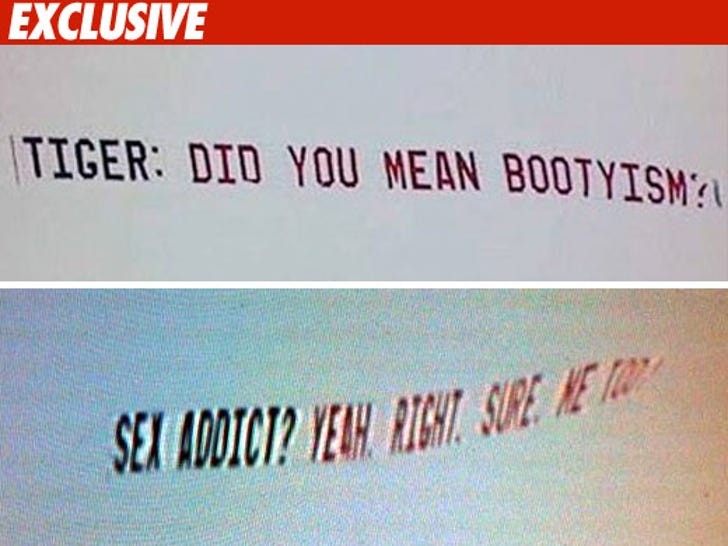 Tiger Woods is still in the crosshairs of an aerial prankster -- who plans to strike again ... by flying a third scandal-inspired banner across the sky today during the Masters in Augusta.
TMZ has learned today's banner will read: "You knew, Stevie...You knew" -- a reference towards Tiger's caddy Steve Williams, who has vehemently denied any knowledge of Tiger's multiple affairs.
Still no word on who is financing the aerial pranks, but one thing is certain: the banners certainly didn't knock Tiger off his game ... yesterday, dude posted his best first round scores since he began playing in Augusta.

UPDATE: Our boy at SportsByBrooks is reporting that there are three more banners set to fly.