Kate Gosselin Shacks Up with President Obama
Kate Gosselin
Shacks Up with President Obama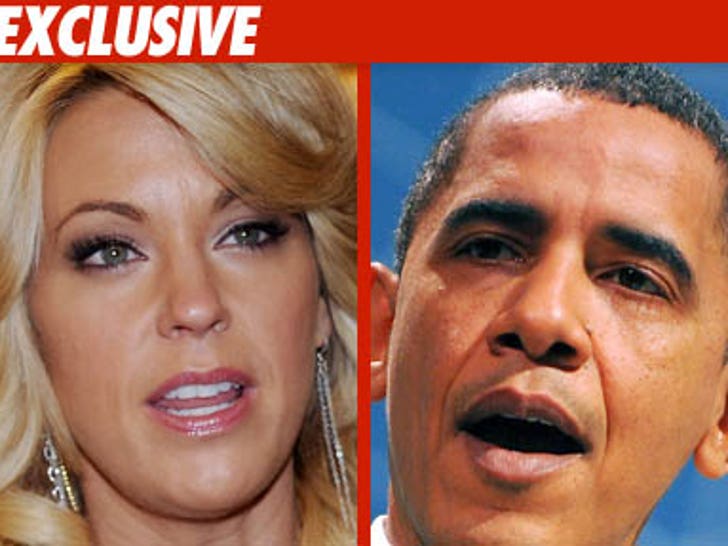 Kate Gosselin and President Barack Obama are sharing some very close quarters -- TMZ has learned the Prez and the reality star are kicking back at the same Beverly Hills hotel.
Kate -- and her 8 -- are staying at the swanky Beverly Wilshire hotel for "Dancing with the Stars" -- and we're told the kids enjoyed a relaxing Monday at the pool with their nanny while Kate prepped for last night's show.
Meanwhile, Prez Obama's in town until Wednesday to lend his support to Sen. Barbara Boxer (D-CA) during her campaign for re-election.
The hotel tells TMZ it's currently on "heightened security" -- as in total lockdown -- but no word on who's getting the special protection ... Kate or Barack.