Julia Roberts Blind Sided By Bullock ... Again
Julia Roberts
Blind Sided By Bullock
... Again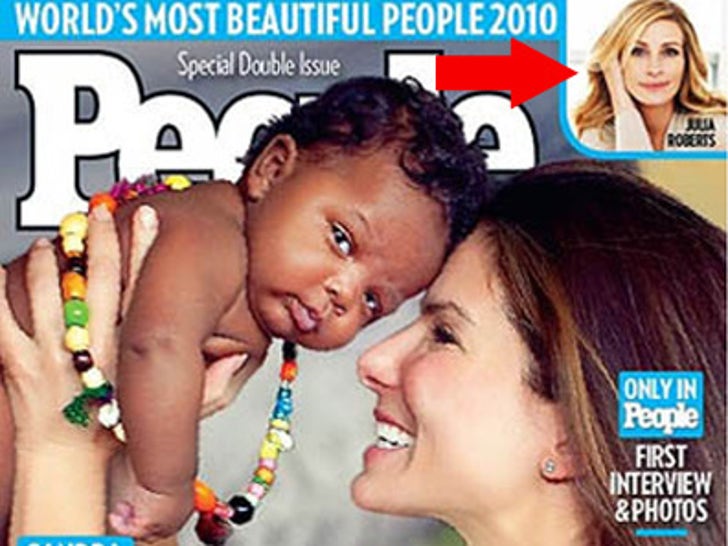 Sandra Bullock's divorce and baby news has covered up Julia Roberts ... literally.
While Sandra and her new baby Louis landed the cover of People's "World's Most Beautiful People" issue, Julia -- who got the top beauty honors and should have been the cover girl -- is relegated to a blip on the upper right hand corner of the mag.
This on top of the fact that Sandra won her Oscar for the box office hit "The Blind Side," a role Julia originally turned down, proves sometimes being a "Pretty Woman" just isn't enough.