Sandra & Angelina -- The Adoption Connection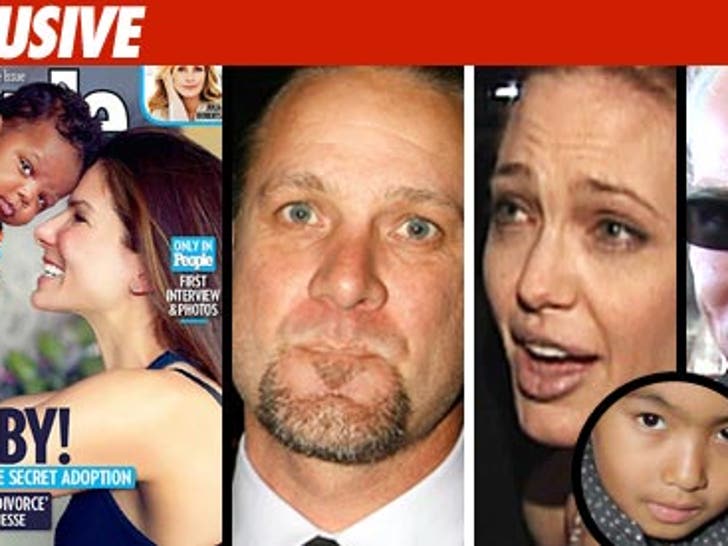 Sandra Bullock and Angelina Jolie share a very interesting connection -- and it all has to do with their adopted babies Louis Bardo and Maddox, respectively ... and the timing of their divorces.
Sandra told People Magazine she and Jesse James set the wheels in motion to adopt Louis Bardo together ... but divorce changed the plan. Sandra now says she's filing for single parent adoption.
TMZ has learned that's exactly what happened between Angelina Jolie and Billy Bob Thornton. Although this has not been reported, sources connected with their divorce in 2003 tell TMZ, Angie and B.B. were going to jointly adopt Maddox, but when they decided to divorce, the plan changed and Billy Bob backed out of the adoption.
Adoption experts we've spoken with say turning a husband/wife adoption into a single parent adoption can complicate the adoption process ... but it seems to have worked out for both Angelina and Sandra.