Spencer Pratt -- In the Business of Guidos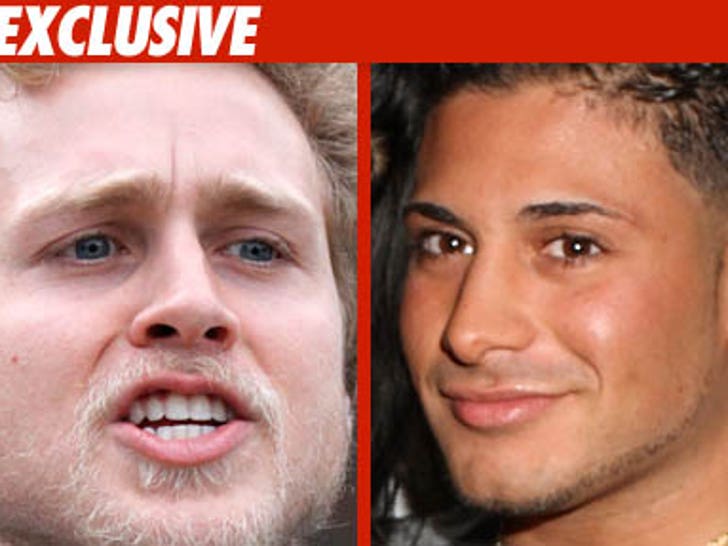 Spencer Pratt is dead set on capitalizing on the "Jersey Shore" craze -- TMZ has learned he's teamed up with Snooki's ex-boyfriend to lockdown a trademark on a Guido-themed energy drink ... seriously.
Pratt and Emilio Masella just acquired trademark rights on the name "Guid-o-Juice" -- for drink products ranging from energy-fueled concoctions to herbal remedies.
We're told Spencilio's first venture is "what's soon to be the most popular Guido energy drink in the world."
Spencer and Masellout already have a reality show in the works -- called "Fist Pumping for Love."