Snooki's New Man -- Oil Me Up & Paint Me Green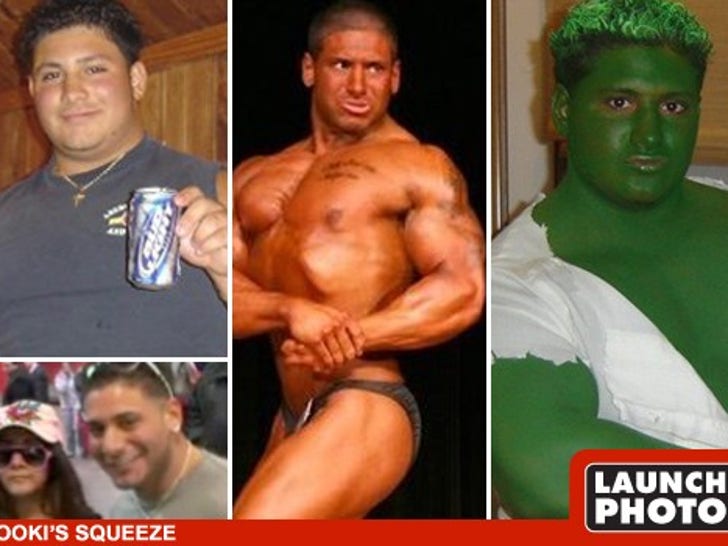 Snooki's new "Guido Juicehead" is even greasier than anyone she met on the "Jersey Shore" -- dude used to oil himself up for bodybuilding competitions.
But when Snook's new BF Emilio wasn't posing down in his man-panties -- dude found other ways to keep himself occupied ... like beer bongs and body paint. GTL.