Snooki -- The Cracked Out Makeout Session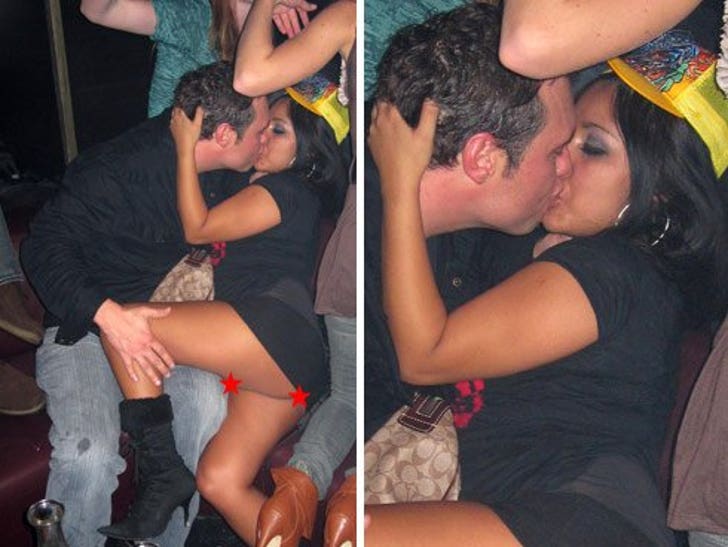 "Jersey Shore's" resident adorable mess Snooki got a little mouth to mouth resuscitation while partying with some random dude at Greenhouse in NYC on Monday.
Snooks likes to take a bite out of the, er, Big Apple.
UPDATE: In a message straight to TMZ, Snookers just Tweeted "it was not a random brajole it was VINNYS COUSIN thanks. i keep it in the jerz shore fam no creepers allowed."