Madonna Journals -- Yanked from Online Auction
Madonna Journals
Yanked from Online Auction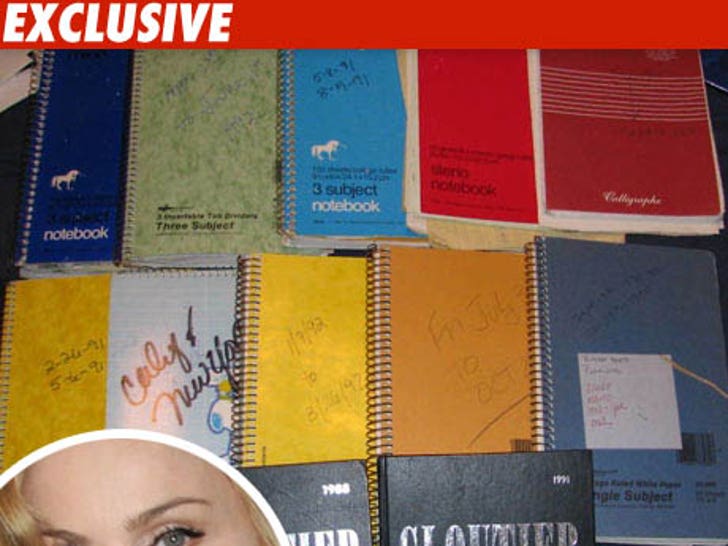 A multi-million dollar online auction for a lot of Madonna's old private journals came to a grinding halt Monday -- thanks to a last minute intervention from Madge's reps.
The mystery man behind the auction -- who claims he obtained the 12 journals and other Madge memorabilia in a blind auction -- tells TMZ, eBay removed his listing around 10AM Monday morning ... because a rep for the singer was able to convince eBay that "they" were the rightful owners.
A rep from eBay confirmed they did receive a claim from Madonna's camp and have since pulled the auction from their site.
As for the seller, he's still adamant that the stuff belongs to him. He's also pissed because he's expecting to rake in at least $2.5 million from the sale.
So far, no comment from Madonna's camp.