Charlie Sheen Plea Would Involve Jail Time
Charlie Sheen Plea
Would Involve Jail Time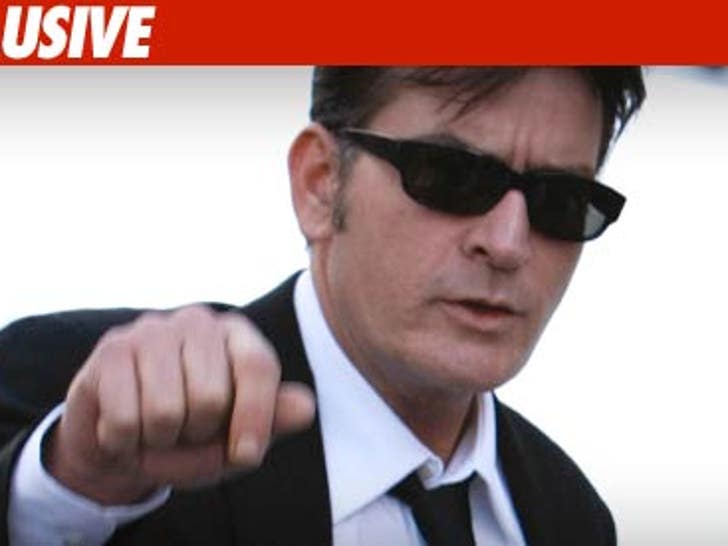 Charlie Sheen is worried about doing 30 days in jail for his Aspen criminal case ... and with good reason, because we've learned there are active plea bargain negotiations underway that would land Sheen in the pokey.
TMZ first reported ... the Aspen D.A. was originally willing to allow Sheen to plead guilty to a felony with no jail time. Sources say under the D.A.'s old proposal, Charlie would be placed on probation for 2 years and at the end of the period his conviction would be expunged -- erased.
But sources say Sheen's people had a practical problem with the plea proposal -- As one source said, "There are a lot of ways to violate probation, and we don't want Charlie doing something that in the next two years could land him in prison for a probation violation." Translation -- Charlie would probably do something to cross the legal line in the next 2 years.
Sources also say, Charlie was also worried someone would try to extort him -- i.e., some woman would demand money, or else she'd go to the D.A. with a bogus story. As one source says, "Charlie has a giant bull's eye on him."
So our sources say there's a new proposal on the table -- Charlie would plead either guilty or no contest to a misdemeanor and get jail time. We're told right now Charlie is willing to accept 10 days in jail but the D.A. wants at least 30 days.
The reason Charlie's people want jail time -- once he serves his sentence he would either not be placed on probation or he'd get probation for a very short period of time -- so if he screws up later, the Aspen case won't come back to bite him.
We're told there are active negotiations underway between Charlie's lawyers and the D.A., but so far no deal has been reached.