Charlie Sheen Surrenders Custody of Sam & Lola
Charlie Sheen
Surrenders Custody
of Sam & Lola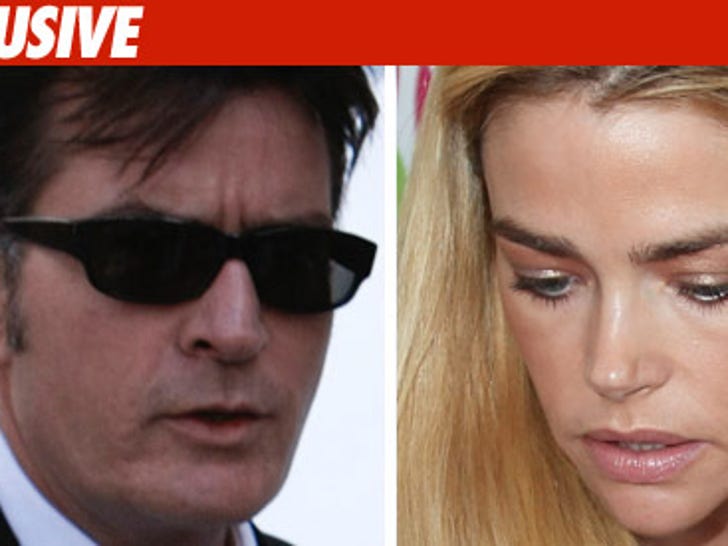 TMZ has learned Charlie Sheen has surrendered legal custody of the two kids he had with Denise Richards.
Sources intimately familiar with the situation tell TMZ ... Charlie and Denise signed a written agreement in which Denise now has full legal custody of 6-year-old Sam and 4-year-old Lola. Up to now Charlie and Denise had joint legal custody.
Sources say Denise wanted full legal custody given Charlie's current marital turmoil, sobriety issues and criminal problems ... and Charlie didn't put up a fight.
We're told the agreement was signed two weeks ago but the parties didn't want to file it with the court just yet.
Now that Denise has full legal custody ... she can make medical, schooling and other important decisions without getting Charlie's sign-off. She can also leave the country with the kids without Charlie's permission.
Under their divorce agreement, Denise has primary physical custody and Charlie has visitation rights.
We've learned Charlie has been paying Denise $50,000 a month in child support since their divorce -- and that amount has remained static. As we first reported yesterday, according to Brooke Mueller's prenup with Charlie, she'll get $55,000 a month in child support plus add-ons -- like medical and schooling expenses -- and that could drive the monthly support upwards of $125,000.
Calls to attorneys for Charlie and Denise were not returned.