Lawrence Taylor's Alleged Pimp -- The Photo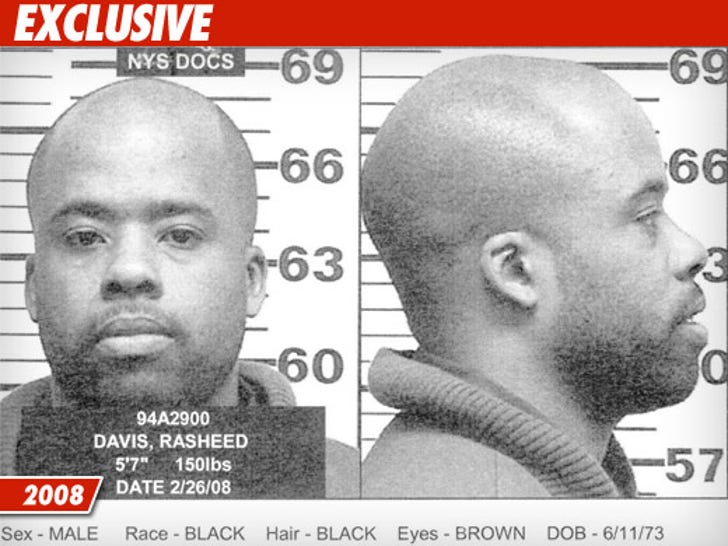 TMZ has obtained a 2008 mug shot of the suspected pimp connected to the Lawrence Taylor statutory rape case.
Years before Rasheed Davis allegedly punched a 16-year-old prostitute in the face and then drove her to meet up with LT, Davis served a 14-year stint in prison on a first degree manslaughter conviction. He was released in 2008.
Davis is now facing several charges connected to the LT case -- including unlawful imprisonment, assault and endangering the welfare of a child.
UPDATE 3:18 PM PT: Davis was just arraigned in federal court in New York -- where the judge decided he should be held without bond.