Tito & Jenna -- It's Like Donna Reed Meets UFC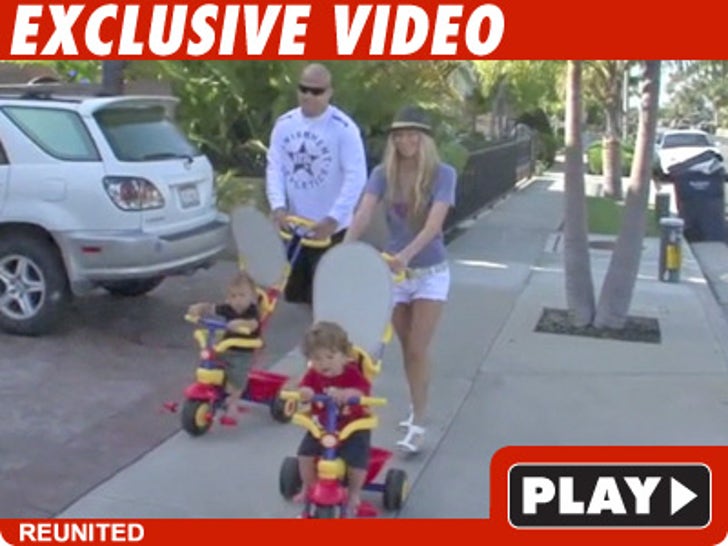 Tito Ortiz and Jenna Jameson were a picture of domestic bliss today -- you would never know she had the former UFC champ hooked up last week for felony domestic violence.
The video was shot outside the couple's Huntington Beach, CA home this morning.
As we previously reported, Tito has already moved back into the house with Jenna and the twins.