Jamie Foxx -- Bikini Two-Hand Touch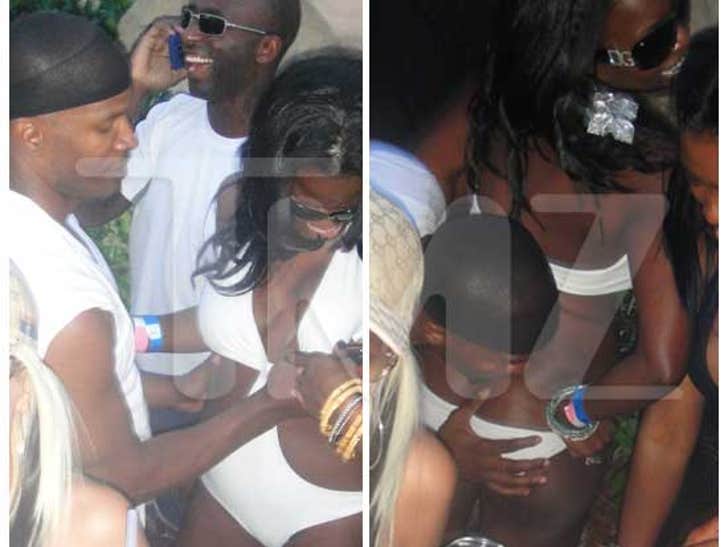 While at the Hard Rock Hotel & Casino's Rehab pool party in Las Vegas last weekend, Oscar-winning actor Jamie Foxx grabbed some new parts ... specifically a chick's booty and breasts.
The 42-year-old -- who did we mention has won an Oscar? -- may have to blame it on the a a a a a alcohol.