Tiger Lawyers Up with International Custody Guru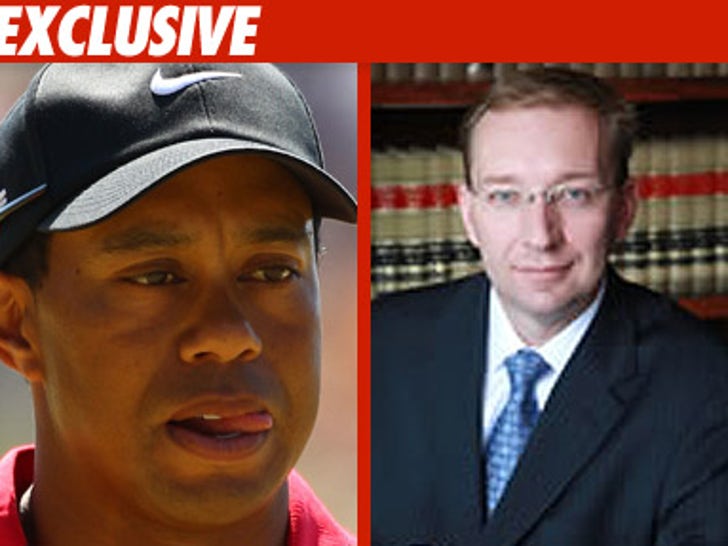 TMZ has learned Tiger Woods has hired a key player in his divorce from Elin Nordegren -- attorney Thomas Sasser from West Palm Beach, Florida.
We're told the high-profile, 39-year-old Sasser is an expert in enforcing international child custody agreements -- and sources say the custody agreement is going to be a central issue in Tiger and Elin's divorce.
Sources say Tiger and Elin are trying to work out an arrangement where Elin can take the two kids with her to Sweden, but Tiger will have either custody or visitation rights as well.
Our sources say other lawyers and business people are on Tiger's team -- especially for property settlement issues -- but Sasser is the key man in handling what could become a sticky issue -- child custody.
The goal is for Sasser and lawyers from Elin's team to work out an agreement before divorce papers are filed.
Sasser represented NASCAR star Jeff Gordon in his divorce back in 2003. In that case, the settlement agreement was not reported to the court.
TMZ spoke with Sasser who would neither confirm nor deny if he is representing Tiger. Don't expect Sasser to say much -- he once wrote an article called "Protecting Your Client's Privacy in an Age of Public Information."