Jon Cryer -- Of Mansions and 'Men'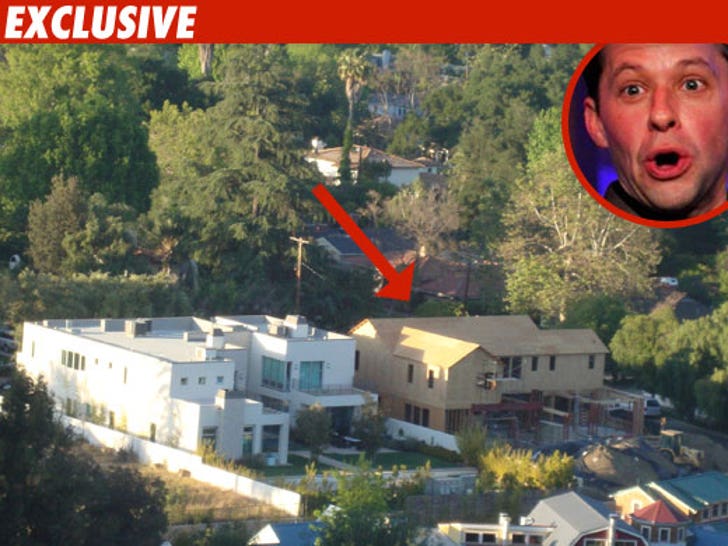 TMZ has learned .... Jon Cryer may have millions of reasons to be pushing for Charlie Sheen to re-sign on "Two and a Half Men." He's sinking a fortune into a new home.
As we first reported ... Cryer's people have been trying to goose the negotiations between Warner Bros. and Sheen.
Now we learn Cryer -- who we're told stands to make a cool $20 mil if the show comes back for 2 more seasons -- is building this 7,000 square-foot home in a very upscale area of Studio City, CA.
According to L.A. County records, Jon applied for the building permit last year. We're told the frame of the house isn't even complete.
Not that Jon hasn't done well for himself already ... but another $20 mil can buy a lot of patio furniture.