Charlie Sheen -- It's Easy to Say Goodbye
Charlie Sheen
It's Easy to Say Goodbye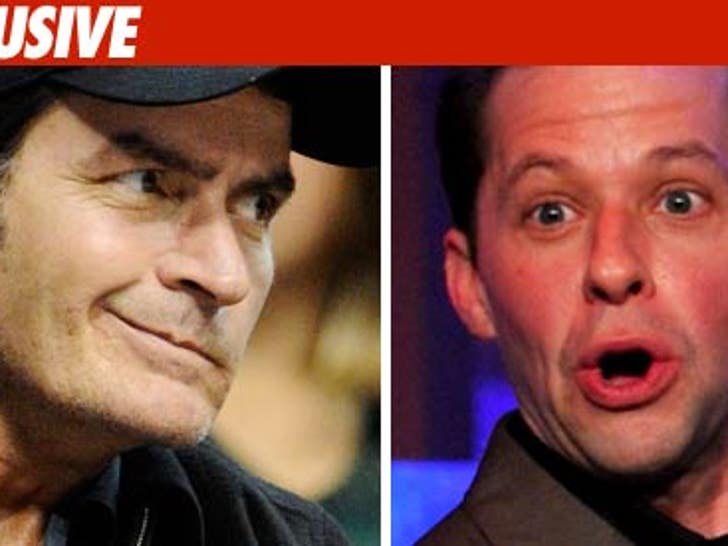 Suddenly it's looking like Charlie Sheen may not re-sign with "Two and a Half Men" -- sources tell TMZ.
Several sources familiar with the situation say Sheen likes playing Charlie Harper but he's thinking about "the next thing" -- though no one would be specific.
"Charlie is really into his sobriety now," one source said, adding, "He likes the show but it brings back bad memories."
Here's what's crazy ... with all the add-ons, Charlie stands to make between $60 - $100 mil for the next two years ... depending on how the negotiations go. We're told he's letting his people pursue negotiations for a new contract but, as one source says, "If it doesn't happen it literally wouldn't faze him."
On the other hand, sources say Jon Cryer's people are all working behind the scenes trying to goose a deal. Cryer, we're told, stands to make $20 mil over the next 2 years if the show comes back.
Several sources say, as of this AM, the parties have not tried negotiating their differences ... and they are far apart.
The clock is ticking. CBS announces its fall schedule on May 19.