Michael Jackson in Sunflower Heaven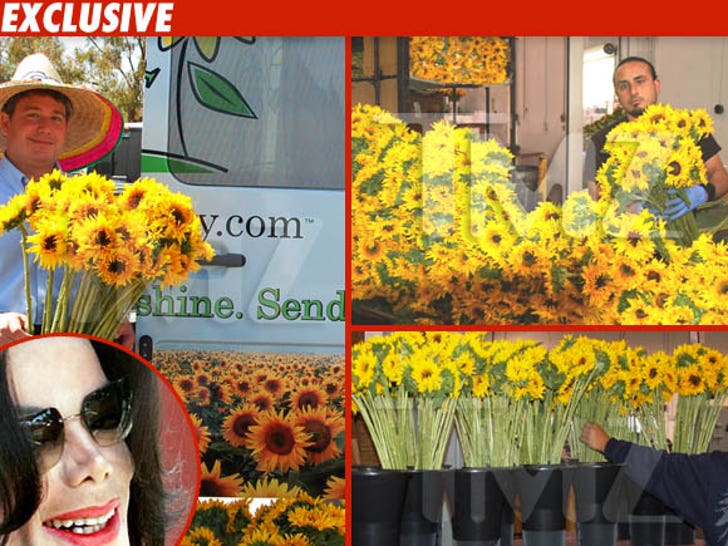 Lisa Marie Presley's prayers have been answered -- TMZ has learned a flower company is about to deliver a field's worth of sunflowers to Michael Jackson's burial site in Glendale, CA.
Jason Levin from sunflowerguy.com tells TMZ he's shipping several thousand sunflowers -- which were Michael's favorite -- to his mausoleum at Forest Lawn Cemetery today.
Levin's donation follows Lisa Marie's MySpace posting Wednesday, complaining that Michael deserves more than the few bouquets, candles and gifts that currently surround his tomb.
Ask and you shall receive ... sunflowers.