MJ Fans Dispute Lisa Marie's Cemetery Claims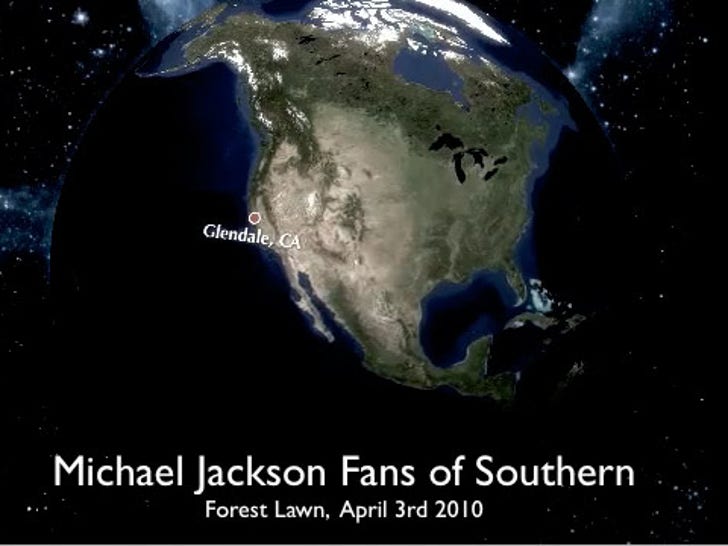 A group of Michael Jackson fans dedicated to honoring MJ's tomb claim Lisa Marie Presley was dead wrong when she insisted that the pop star wasn't getting enough love at his grave site -- and they have the pics to prove it.
TMZ spoke with a rep from the "Original Michael Jackson Fans of Southern California" who told us they visit the site at least once a month -- and always flood the place with gifts and flowers. The group claims they've documented all of their trips with pictures like the one shown above, which was taken April 3rd.
As we previously reported, LMP had posted a message on her MySpace page yesterday, claiming there was too much "empty space" around the site and called for fans to step it up and send flowers.
But the rep from OMJFSC tells us, "You know what, we all know that we visit Michael once a month ... so like everything else we just have to find comfort in the fact that we know the truth.