Axl Rose: Guns N' Roses Was 'Sabotaged'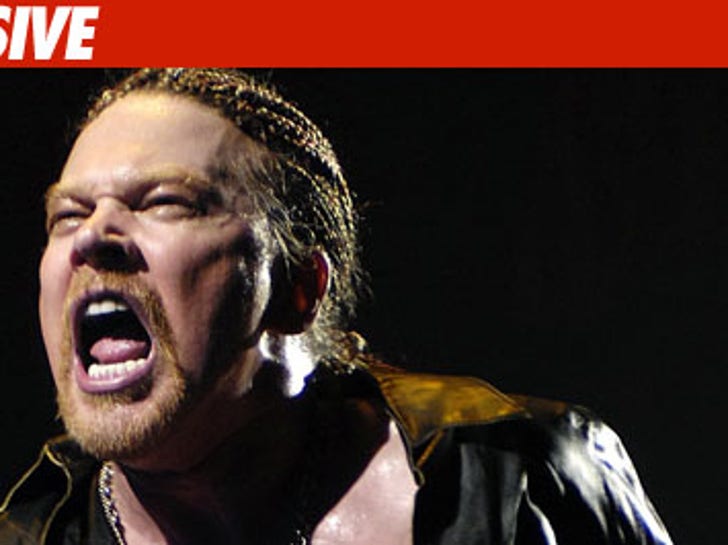 Axl Rose claims music giant Irving Azoff concocted a diabolical plot to destroy Guns N' Roses ... TMZ has learned.
Rose just filed a countersuit against Azoff -- his former manager -- claiming Azoff tried to strong-arm Rose into a reunion tour with the original members of GNR. When Rose nixed the idea on the heels of the Chinese Democracy tour last year, Azoff did everything he could to screw Axl ... so he claims.
Among other things, Rose claims Azoff tried "devising and implementing a secret plan to set up Rose and the band for failure so that Rose would have no choice but to reunite with the original Guns N' Roses' members."
Rose believes Azoff was so vicious he even used Axl's childhood name -- something that carries heavy emotional baggage -- when he filed the initial lawsuit for commissions. Rose says the name William Bailey "carries significant emotional damage from Rose's childhood" and that Azoff knew it because of numerous personal and confidential conversations.
Rose is countersuing for $5 mil minimum.
UPDATE: The gloves are off! Azoff just took a shot at Axl by releasing the following statement: "On advice of counsel I cannot respond at this time, but will discuss in my upcoming book, 'My Life with William Bill Bailey.'"