Miley Cyrus Jewelry Pulled After Toxic Metal Report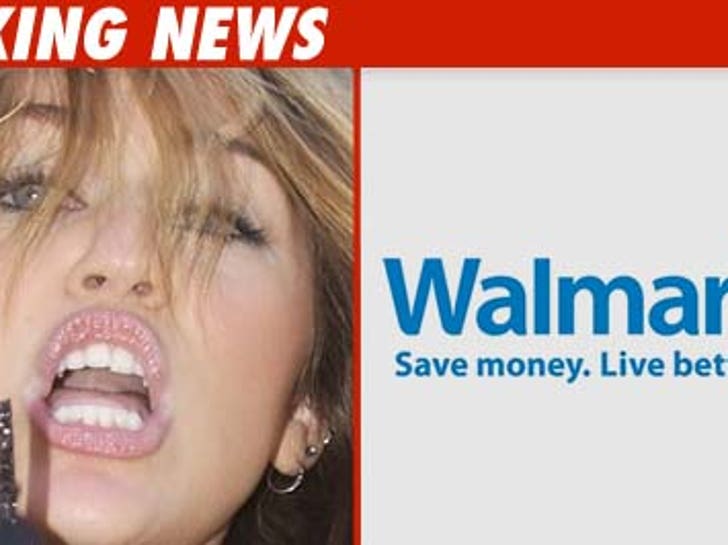 Miley Cyrus' brand of jewelry is being yanked from the shelves at Walmart -- following a report that the jewelry contains high levels of a toxic metal.
The move is in response to a newly released nationwide test performed for the Associated Press, in which several items from the Miley Cyrus jewelry line -- sold exclusively at Walmart -- contained an unsafe level of cadmium ... which can be very dangerous if ingested.
The AP notes that the items are not known to be dangerous if simply worn -- but experts fear that the cadmium can enter a person's system if the jewelry is "sucked, bitten or swallowed." According to the report, long-term exposure to cadmium can lead to bone softening, kidney failure and other conditions.
The AP says Walmart became aware the jewelry contained cadmium back in February, but continued selling the products anyway -- until now.
Walmart has released a statement, saying the jewelry was "designed for and marketed to older audiences" and was "not intended for children." The company also says they will no longer sell the jewelry "while we investigate its compliance with our children's jewelry standard."