Elin Nordegren's College -- Playboy Approved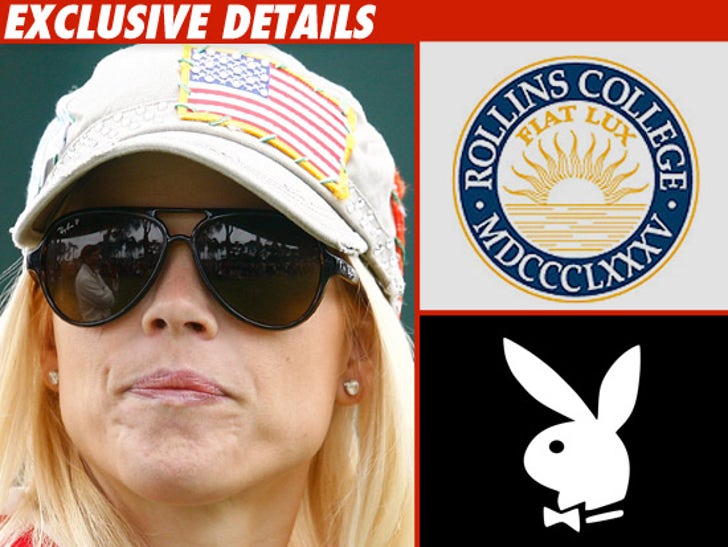 If Elin Nordegren is looking to try a little something different by enrolling in Rollins College, she's certainly going to have the chance -- it's one of the top party schools in the country, according to Playboy.


TMZ has learned the school where Elin is currently enrolled in evening classes -- Rollins College in Winter Park, Florida -- is ranked #7 on the Playboy Top Ten party school list ... beating out UC Santa Barbara, Plymouth State, and University of Iowa.
According to the mag, Rollins is the "hardest-partying small school in the country."

And their golf team ain't half bad either ...