Gene Simmons -- KISS the Criminal Charges G'bye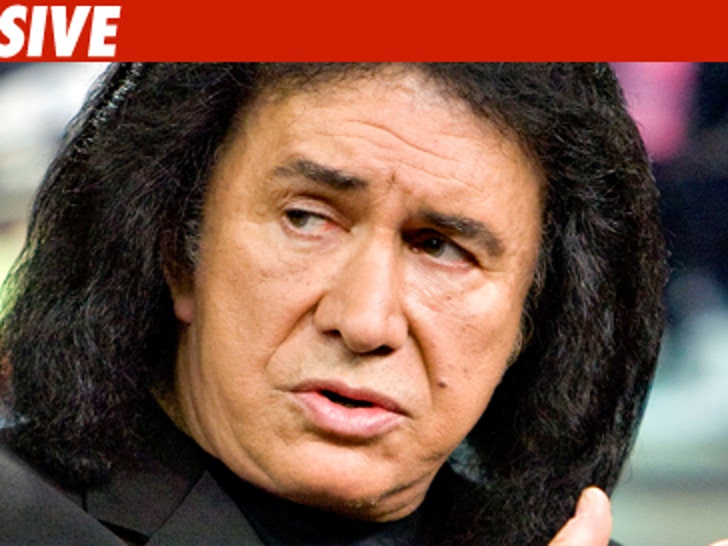 Gene Simmons is no terrorist -- at least according to the L.A. County District Attorney, who just decided not to prosecute the rocker over an alleged violent altercation with two people.
The D.A. issued a report -- obtained by TMZ -- which explains there was not enough evidence to prove Gene choked and then threatened both Nathan Marlowe and his significant other Cynthia Manzo at The Grove shopping center last year.
However, Gene isn't out of the woods yet -- according to the docs, Marlowe has also filed a civil lawsuit against Simmons claiming "the stress of the incident has impaired his ability to work in a tattoo parlor and to have sex with Cynthia Manzo."