Lindsay Lohan Had a Ticket to Ride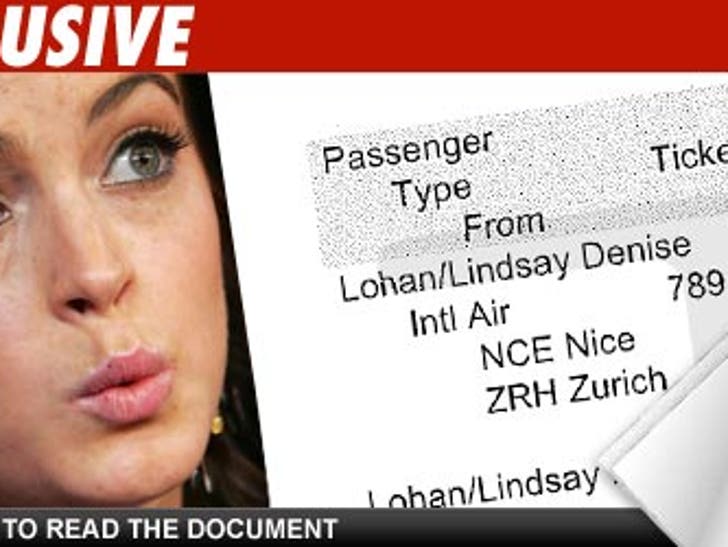 TMZ has learned Lindsay Lohan was telling the truth, the whole truth and nothing but the truth when she said she had purchased a plane ticket from the South of France to L.A. to return home in time for last Thursday's court hearing.
TMZ has obtained the invoice from the travel agency Lindsay used to book the flight. According to the Executive Travel and Parking agency in Nashville, Lindsay purchased a $6,860.50 ticket on Swiss International Air Lines, leaving Nice on Wednesday, May 19 at 10:40 AM, stopping in Zurich and ending up in L.A. at 4:40 PM the same day.
The D.A. apparently didn't buy Lindsay's story that she really did buy the ticket before her passport was allegedly stolen. There was talk in the courtroom about producing proof of the ticket.