Bret Michaels -- Survival Tips for 'Idol' Champ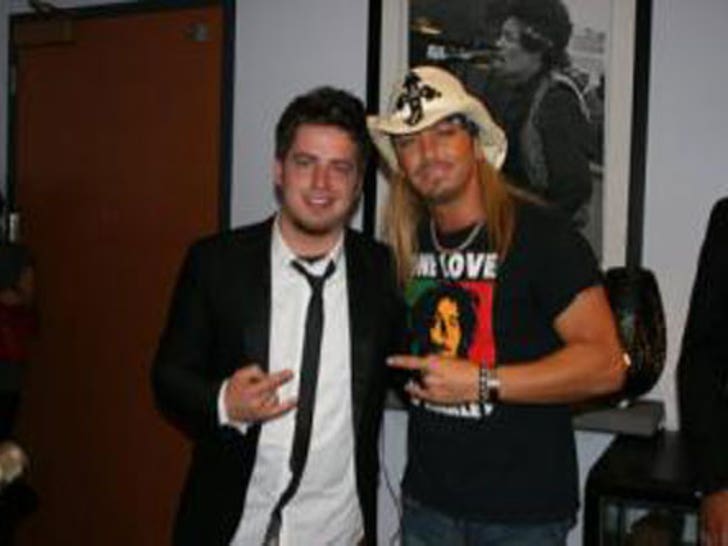 Bret Michaels didn't just sing on "American Idol" last night, he also played the role of career adviser -- giving champ Lee DeWyze a crucial tip about staying alive in the music biz.
It all went down after the show, when the two met up for a few backstage pics (the one above is from Bret's own camera).
Bret's people tell us before they separated, Bret dished out the following nugget of wisdom -- "Everyone is nervous before they hit the stage. What separates the ones who make it and [the ones that] don't is how they channel that energy."
We're not saying Bret stole that line from a fortune cookie, but he also told Lee that his lucky numbers are 4, 8, 15, 16, 23 and 42.