Lindsay Lohan -- Return to the Danger Zone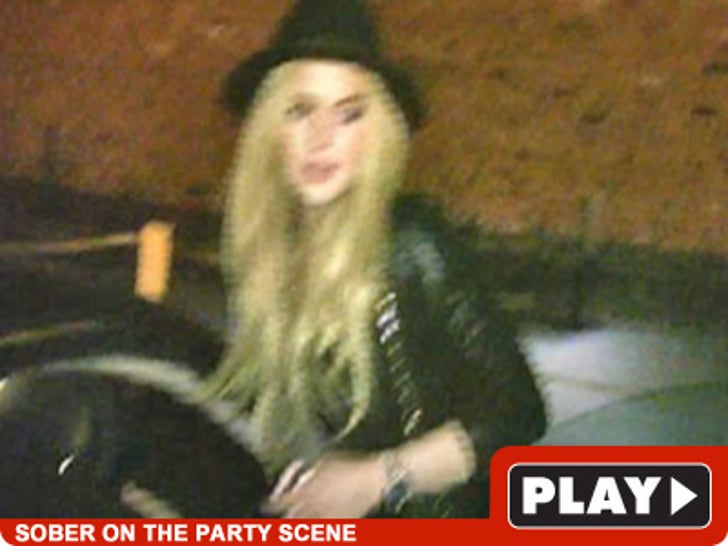 With a SCRAM bracelet strapped to her leg, Lindsay Lohan threw herself back into the thick of temptation last night -- barhopping throughout Hollywood until 2 AM.
Though we didn't see her with an alcoholic beverage -- and it appears the SCRAM bracelet hasn't been triggered -- Lindsay hit Bar Marmont around midnight, and then rolled over to Las Palmas, where she partied 'til the bar closed.
The judge has ordered Lindsay to stay off booze and drugs entirely -- or she could go to jail. That being said, is Lindsay flirting with disaster by returning to the party scene?