Charlie Sheen Will Serve Jail Time for Assault
Charlie Sheen
Will Serve Jail Time for Assault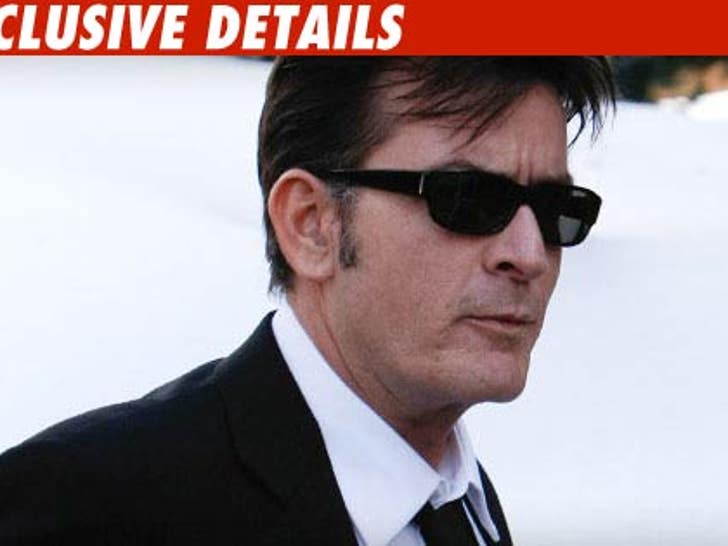 Charlie Sheen will plead no contest to misdemeanor assault and serve 30 days in jail ... TMZ has learned.
TMZ broke the story Charlie had a choice to either serve jail time or get straight probation -- but probation was just too risky. Charlie will go to Aspen next Monday, enter a no contest plea to 3rd degree assault and immediately begin serving time. The felony menacing charge against Charlie will be dismissed.
Charlie will be sentenced to 30 days but with good time credit it will be whittled down to 17 days, and two of the 17 days will be minimal. Once he completes his jail stint, he'll be a free man -- no probation.
Charlie will also be required to complete 36 hours of anger management before Monday's hearing. He's already completed all but 10 hours, sources say.