Liza Minnelli -- No 'Rehab' for Me!!!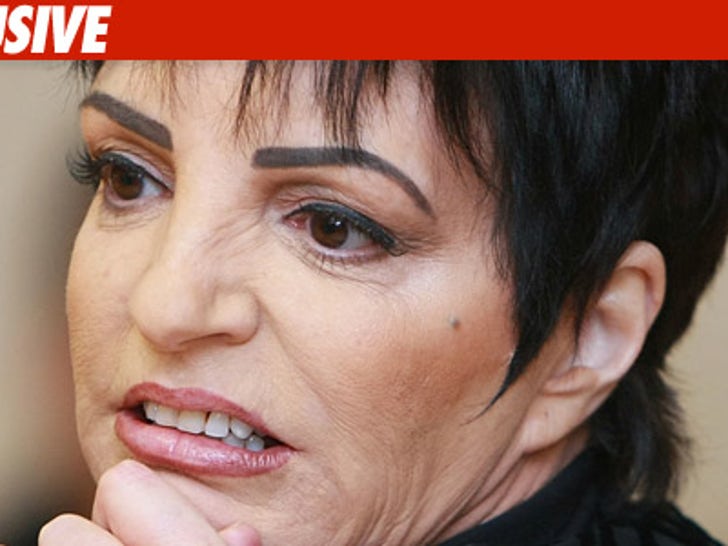 Liza Minnelli is done flirting with "Celebrity Rehab" -- sources directly connected to the negotiations tell TMZ the singer has officially turned down the reality show idea ... for now.
We're told Liza "flipped out" when we broke the story earlier today that she was in talks to work out a deal in the $500,000 universe -- and now she's put the whole thing to bed.
An inside source at the show tells TMZ they're not giving up -- adding, "We want her in the Mackenzie Phillips/Gary Busey position -- already sober but strengthening her sobriety. We would not portray her as a drug addict."