Chris Brown Checks His Image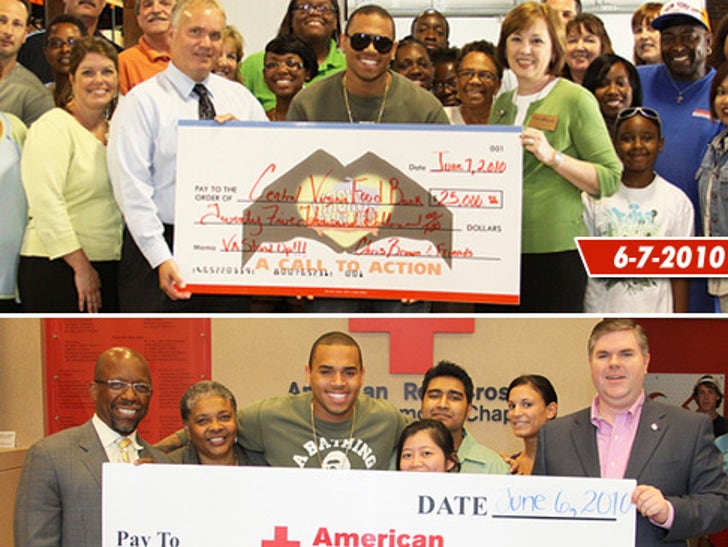 Days before Chris Brown was denied entrance into the U.K. over that whole Rihanna thing, he was busy rebuilding his image by donating two giant checks ... to two charities ... in two days.
Brown just humbly tweeted these pics of himself doing the good deeds earlier this week -- handing off $25,000 checks to the American Red Cross and the Central Virginia Food Bank.
'Cause what good is giving to charity if you can't publicize it?