Chris Klein Released from Police Custody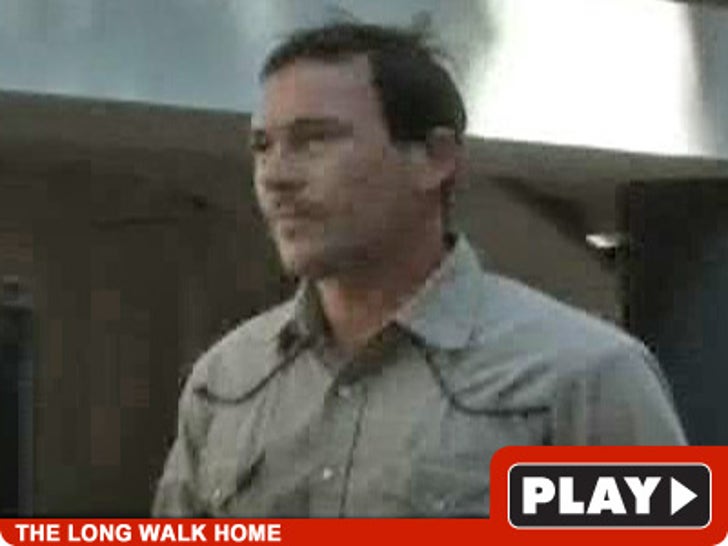 Chris Klein has just walked out of the LAPD jail in Van Nuys where he was held following a DUI arrest early this morning.
We're told Klein was released on his own recognizance, but the guy walking with him is bail bondsman David Perez -- who ante'd up Lindsay Lohan's bail last week.
As TMZ first reported, Klein was popped around 3 AM. Law enforcement sources tell us his B.A.C. was three times the legal limit ... and that his dog was in the vehicle.