Lamar Odom's In-Law Claims NBA Finals Are Rigged
Lamar Odom's In-Law
Claims NBA Finals Are Rigged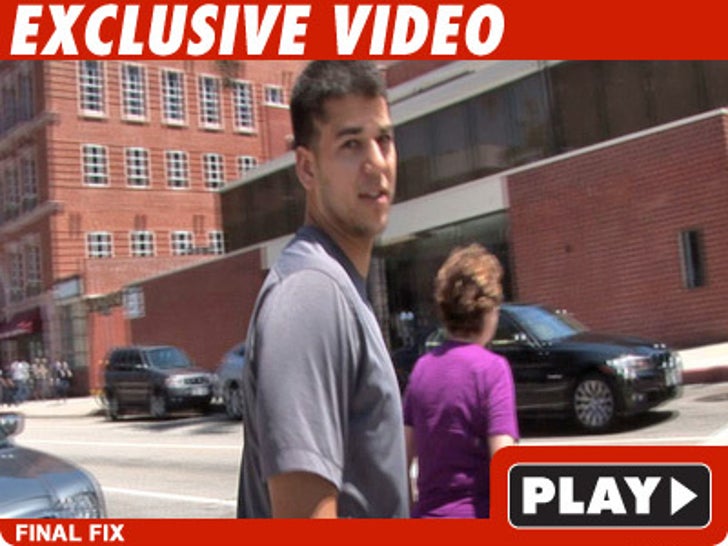 Kardashian -- whose sister is married to Lamar Odom -- was out before the big Game 6 match-up yesterday and told us, "The NBA is so rigged, are you kidding me ... it was gonna go to [Game] 7 from like the beginning of the year ... it's all about money."
Ultimately, he was right -- the Lake Show beat the Boston Celtics and forced a Game 7.
For now, Rob can't really prove his theory ... but with at least one former NBA ref recently confessing to all sorts of cheating ... Robert could be on to something.