Cristiano Ronaldo -- Inside the Locker Room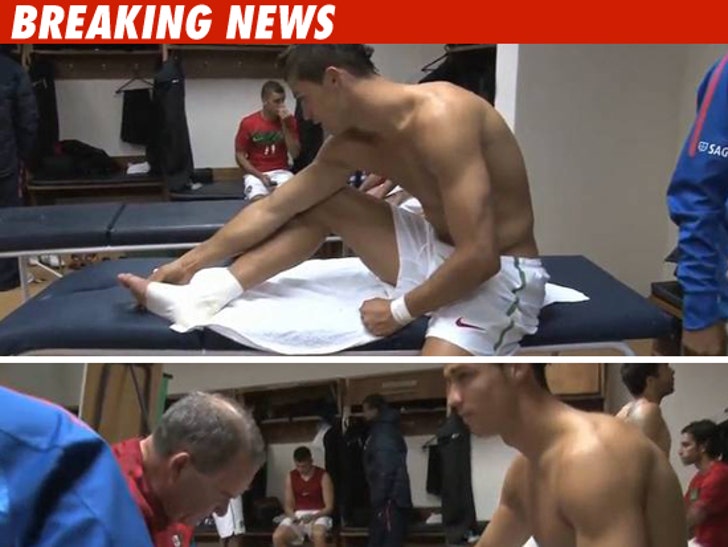 Take a look at Team Portugal's tan, smooth and shirtless futbol stud Cristiano Ronaldo inside the team locker room.
The sexy pics are from a new Nike Portugal video showing the soccer star undressing, heading to the field and getting looked at by the training staff.
Did we mention he's shirtless?