Annoying Soccer Horns -- Banned from NBA Finals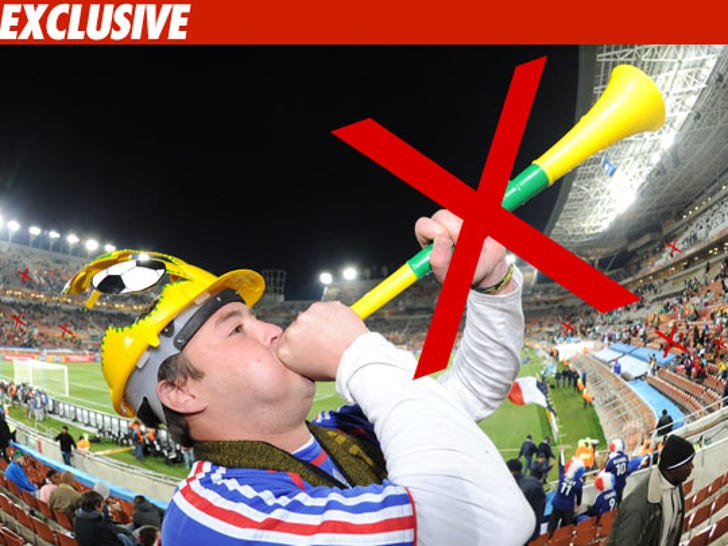 Horny NBA fans are about to get a rude awakening -- those obnoxious World Cup horns are officially vuvuzela non grata at the big Game 7 tonight in Los Angeles.
TMZ spoke with a rep for the STAPLES Center in L.A. -- where the deciding game between L.A. Lakers and the Boston Celtics is scheduled to go down -- and we're told the arena bans ALL noisemakers, "so if you bring a vuvuzela you would not be able to bring it in with you."
Ironically, the ban doesn't seem to include thundersticks -- every foul shot shooter's nightmare -- which arena ushers hand out at halftime.
This is all bad news for Boston radio stations -- who have been encouraging Boston fans to bring down the mighty Kobe by tooting their own horns.