BP -- 'Small People' Speech Pisses Off Little People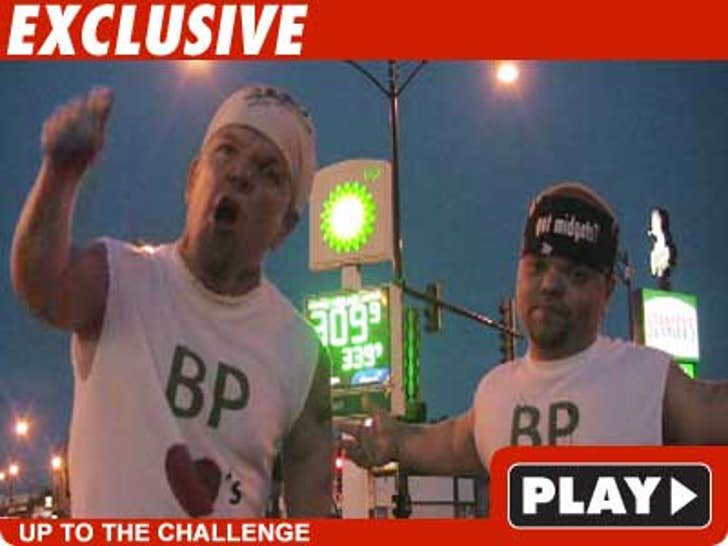 The honchos at BP are under attack from the very "small people" they swore they'd take care of -- and now the petroleum villains could be in for an "oil midget wrestling match" ... courtesy of the "Half Pint Brawlers."
Last night -- two of the self-described "midget wrestlers" from the Spike TV show hit a BP station in Chicago to wage a two-man protest ... they also issued the following statement:
"I challenge the Chairman of the BP company, right now, to an oil midget wrestling match ... bitch."
The furor began earlier this week, when BP Chairman Carl-Henric Svanberg told reporters he truly cares about all the "small people" affected by BP's catastrophic oil leak.
The correct term, Mr. Chairman, is little people.