Little People to Spike TV -- Stop Calling Us Midgets!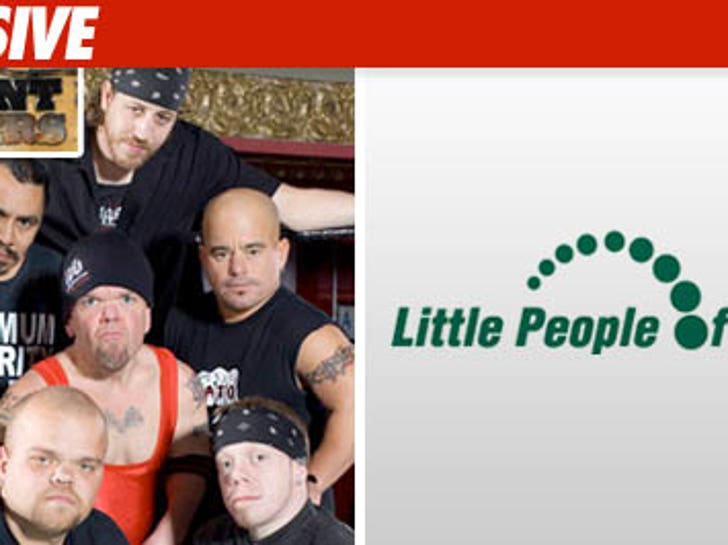 A new reality show about vertically challenged wrestlers is seriously pissing off an organization called Little People of America ... and it's all over the word "midget."
The show behind the controversy is Spike TV's "Half Pint Brawlers" -- which features several wee wrestlers who drop the M-bomb on each other about a gazillion times an episode.
But the LPA claims the M-word on the show is just as offensive as "guido" on "Jersey Shore" -- because it reinforces "archaic, objectifying and stigmatizing stereotypes" about little people.
The LPA suggests more politically correct alternatives like "little person," "person with dwarfism," and "person of short stature."
But according to Spike TV, "Only the 'Half Pint Brawlers' use the term 'midget' in the show," and note that the Brawlers, "respectfully disagree with the LPA's assessment of the word."